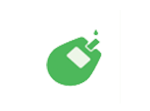 Take steps to manage your diabetes and get rewarded for improving your health! Receive a $20 gift card when you complete your Annual Diabetic Eye Exam, complete your Biannual HbA1c Blood Test, or Maintain a HbA1c blood result under 8 (up to $60 total).
How do I claim my extra benefit?
You will receive a post card that you'll need to take to your doctor. The post card will have three sections, one for each exam completed. Fill out the card and ask your doctor to sign verifying you have completed the appropriate section. Then mail the post card, in a stamped envelope, to Texas Children's Health Plan. Members are eligible to receive this extra benefit 1  (one) time per year for a total of $60 in rewards, $20 per exam completed.
How will I receive it?
You will receive your extra benefit via U.S. Mail. 
Who is eligible?
This extra benefit is available to our members 18 years of age or older and participating in Texas Children's Health Plan Case Management.
Is this extra benefit available in my service area?
Extra benefit is available to members within all service areas, including Harris, Jefferson, and Northeast.