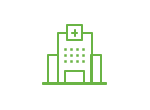 Research has shown that good planning and a follow-up doctor's visit can improve your health and reduce the chance of readmission. We encourage you to bring your child to see their doctor within 14 days of your child's release from the hospital. We'll send you a $25 reward card after your child completes this visit!
How do I claim my extra benefit?
You will get a postcard in the mail after your child leaves the hospital. You can also download a claim form here. Fill out the tear-off portion of the postcard or claim form and bring it to your child's follow-up visit for their provider to sign. Once you mail the form back to Texas Children's Health Plan, we'll send you a $25 reward card! Up to 2 reward cards per member, per calendar year.
Who is eligible?
STAR Kids members.
Is this extra benefit t available in my service area?
Available in Harris, Jefferson, and Northeast service areas