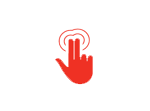 Be prepared to take action! This non-certification class focuses on teaching the guidelines and techniques put forth by the American Heart Association for performing CPR and how to respond if your baby is choking and/or not responding. 
How do I claim my extra benefit?
You can register for this class by calling 832-828-1430, or visit the Texas Children's Health Plan and Star Babies web sites.
How will I receive it?
Upon registration, you will receive a confirmation email with the time and location of the class. All classes will be held at Texas Children's Health Plan, 6330 West Loop South, Suite 800, Bellaire, TX 77401.
Who is eligible?
This class is available at no cost to pregnant members enrolled with Texas Children's Health Plan and who are in the STAR, CHIP, or STAR Kids programs. Significant other is allowed and encouraged to attend with the pregnant member. 
Is this extra benefit available in my service area?
Class is available to members within the Harris Service area.