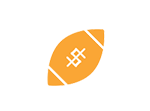 Texas Children's Health Plan understands that being part of a sports/physical program can help provide children with special healthcare needs both the physical and emotion support they need. There are sports/physical programs and other extracurricular activities, like joining a local basketball team, learning to swim, the arts, or even ballet, that use adaptive techniques for boys and girls with physical and development challenges. We will offer fee assistance for any sports/physical activity or extracurricular programs available in the member's area up to $100 per year.
How do I claim my extra benefit?
Sign your child up for a sports/physical program or extracurricular activity in your area and pay their registration/membership fees to the organization. Then mail the receipt and confirmation of registration back to Texas Children's Health Plan for processing and reimbursement of up to $100. 
How will I receive it?
Members will receive a reimbursement check via U.S. Mail. 
Who is eligible?
This extra benefit is available to all members enrolled with Texas Children's Health Plan and are specifically enrolled in the STAR Kids program. To qualify for this extra benefit, members should be between the ages of 5 and 21.
Is this extra benefit available in my service area?
Extra benefit is available to members in all service areas including Harris, Jefferson, and Northeast service areas.