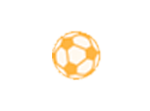 Learn soccer from the pros!  Are you between the ages of 7 and 12 and love to play soccer? How would you like to learn new skills from professional coaches? Sign up for one of our Houston Dynamo Soccer Skills Clinic! Houston Dynamo coaches will teach you how to be a better soccer player. And you can show off your new skills with other kids your age! 
How do I claim my extra benefit?
This extra benefit will be promoted on the Texas Children's Health Plan website, Facebook page, and via mailed post card, inviting members to register for the opportunity to participate in a Dynamo Soccer Clinic. Registration will be available through the website or by calling Member Services, and is on a first come, first served basis.
How will I receive it?
Members will receive a confirmation email informing them of the time and location of their scheduled clinic.    
Who is eligible?
This extra benefit is available to all members enrolled with Texas Children's Health Plan and are part of the Texas STAR, CHIP, or STAR Kids programs. Members need to be between the ages of 7 and 12 to participate in this program.
Is this extra benefit available in my service area?
Extra benefit is available to members in the Harris service area.