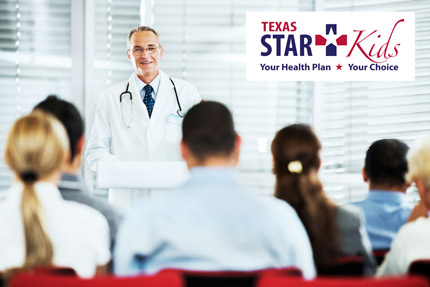 As a contracted provider with Texas Children's Health Plan, we invite you to join us at events throughout the year and have an opportunity to learn about health plan and health-care changes and updates, as well as various other topics and educational opportunities.
Sign up for our next CME!
What: Hanging in the Balance: Ethics Perspectives on Hospice Care and Provider Burn Out
Date: February 8, 2018
Time: Registration and Dinner 5:30 p.m. to 6:00 p.m., Scientific Session 6:00 p.m. to 8:00 p.m.
Location: Event will be broadcasted

Register Now for EVV Stakeholder Meetings
Provider agencies required to use an HHS- approved EVV system for certain managed care or fee-for-service programs are invited to a provider stakeholder meeting in October, November or December. Only 2 people per contracted provider agency may register, and each person must register individually using the links below.

We encourage participants who work directly with the EVV system to register.