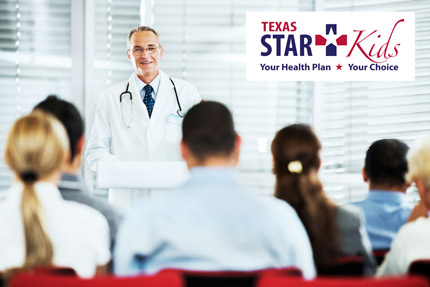 As a contracted provider with Texas Children's Health Plan, we invite you to join us at events throughout the year and have an opportunity to learn about health plan and health-care changes and updates, as well as various other topics and educational opportunities.
Sign up for our next CME!
What: Hanging in the Balance: Ethics Perspectives on Palliative Care and Physician Burnout
Date: Thursday, September 7, 2017
Time: 5:30pm Registration and Dinner, 6:00pm to 8:00pm Scientific Session
Location: Event will be broadcasted. Click to see locations.