Coverage Alert!
Close dialog
Be sure to update your information through Your Texas Benefits!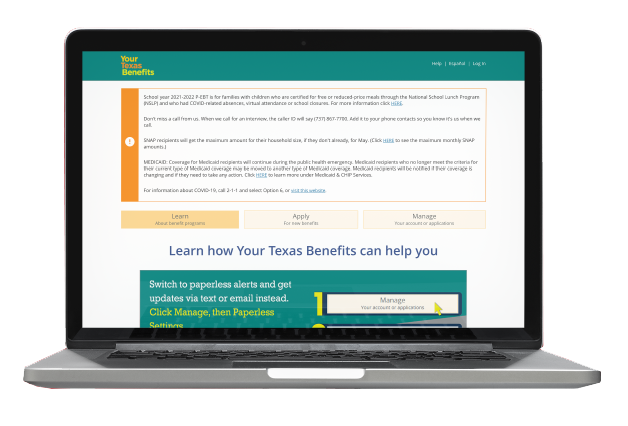 Your Texas Children's Health Plan coverage may expire when the public health emergency ends. Renew now and stay insured!
Visit YourTexasBenefits.com or call 2-1-1, option 2, to update your information.
Your Health
We want to help you manage you or your child's special health care needs. We can offer you FREE extra help.
We have people called case managers who can give you personal support and guidance. We can talk about your child and family's health needs. We can discuss your health history, past treatment, and goals for your health. We can find programs that you may need. Some of the other things we do can do to help are:
Help make health visits for your exams or x-rays, including making referrals to agencies and other services.
Help with travel to and from a doctor's office or other health visits.
Arrange home visits to teach you how to use special equipment or medicines given to you by the doctor.
Available programs for members:
Case Management support and guidance.
An asthma program that teaches you how to control you or your child's asthma.
A diabetes program.
A weight management program.
A program to help manage the child's behavioral and emotional changes.
Resources to help you:
To speak to a case manager, call 832-828-1430.