Support for your growing family
Information about free classes, month-by-month stages, for each trimester!
Learn more
Attention Members!
Texas Children's Health Plan received notice of an urgent recall from The Food and Drug Administration (FDA) for certain infant powdered plant-based formulas.
The FDA is warning parents not to use the recalled products. These recalled powdered infant formulas may be contaminated with Cronobacter sakazakii, a bacterium that can cause severe illness caused by food contamination.
Which formulas are included in the recall?
The recall includes two (2) select batches of Enfamil ProSobee 12.9 oz. Simply Plant-Based Infant Formula. Check the lot number on the bottom of the formula to see if it has the following:
Batch codes ZL2HZF and ZL2HZZ; and
UPC Code of 300871214415; and
"Use-By Date" of "1 Mar 2024."
If your lot number is not in this range, your lot is safe and you can continue to use the formula.
Check to see if your product is recalled:
Enter the lot number on the bottom of the formula on the Enfamil website. If your product is included in the recall, do not use it but do not throw it away.
What do I do if my formula is part of the recall?
If your formula is part of the recall, do not use it. A contaminated formula could make your baby very sick. Click here to obtain a refund or replacement or you can also call Enfamil at 1-800-479-0551 to get a refund or replacement. Recalled infant formula can be returned to the store for an exchange. If you received formula from WIC, you can return it to WIC for an exchange. For special formulas that require a prescription, contact your baby's doctor to get a new one. If you have questions, please contact your child's doctor.
What if my formula is not available?
If your formula is not available, contact your child's health care doctor to talk about new feeding options.
Need help finding a provider? Go to www.texaschildrenshealthplan.org/doctor
Is there a list of other brands I can use?
For Enfamil ProSobee 12.9 oz. Simply Plant-Based Infant Formula, WIC has temporarily added more options so parents can find a formula that meets their babies' needs without updating their cards. For a list of brands that you can get with WIC, visit texaswic.org/about-wic/special-wic-food-updates.
Who can I reach out to for help?
If you have questions, call your child's health care provider. If you need help in connecting with your provider or finding a provider, go to www.texaschildrenshealthplan.org/doctor or call Member Services at (CHIP) 1-866-959-6555, (STAR) 1-866-959-2555 or (STAR Kids) 1-800-659-5764.
You can also call your care coordinator for help. Interested in joining our case management program? Call us at 832-828-1430.
Facts about the Cronobacter bacteria:
Cronobacter bacteria can cause severe, life-threatening infections (sepsis) or meningitis (an inflammation of the membranes that protect the brain and spine). It may also cause bowel damage and spread through the blood to other parts of the body. Symptoms to watch for:
Poor feeding, irritability, temperature changes, jaundice (yellow skin and whites of the eyes), grunting breaths and abnormal movements. 
The health of our members is our top priority. If you have used this product and are concerned about the health of your child, please contact your child's pediatrician. If your child has any of the above symptoms, please call your child's health care doctor and seek medical care immediately.
To learn more about Cronobacter, please visit the U.S. Centers for Disease Control and Prevention.
Additional Resources:
Find more about the recall at the Food and Drug Administration.
See how WIC is helping families get replacement formula: www.texaswic.org/health-partners
Enfamil's recall notice and general FAQs: www.enfamil.com/prosobee-recall-2023/
For Pregnant Members
STAR Medicaid
STAR Medicaid benefits are available to you during pregnancy and up to 2 months after birth. As a Texas Children's Health Plan STAR member, you get:
Prenatal care.
Prescription drugs.
Shots.
Dental care.
CHIP perinatal
CHIP perinatal benefits include:
Up to 20 prenatal visits.
Prescription drug coverage.
The cost of birth and delivery.
2 doctor visits for mom after delivery.
Regular checkups, vaccines, and prescriptions for your baby during the first months of its life.
Caring for our Pregnant Members
Join Our Case Management Program
Image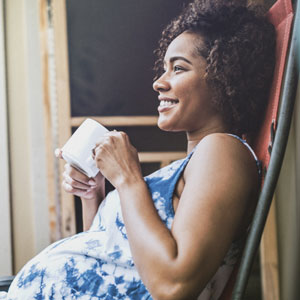 The exclusive Case Management program by Texas Children's Health Plan is offered to help pregnant members throughout their pregnancy and postpartum recovery. Our dedicated Care Coordinators work with members, doctors, and medical staff to ensure that the member receives the best possible care at each step of her pregnancy.
Our Case Management program offers important services and resources such as:
Help with finding an in-network provider.
Create short and long-term goals for a healthy pregnancy.
Help new moms focus on a self-care plan. This includes when, where, and how to get medical help and care during their pregnancy.
Much more!
To join, please call Member Services at 1-800-990-8247.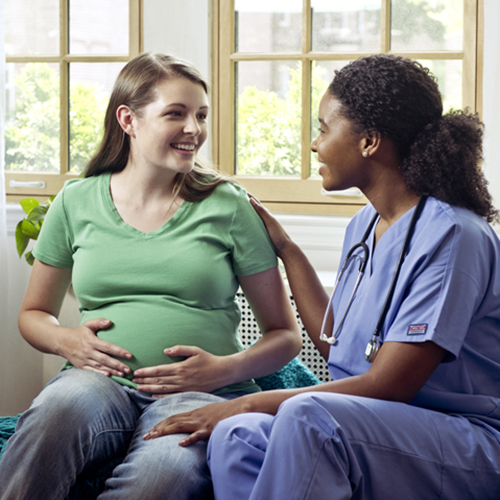 Get support from a personal nurse!
Are you pregnant with your first baby? With Nurse-Family Partnership, you will receive the support of a personal nurse at no cost to give you the help, advice, and information you need during your pregnancy and after your baby arrives.
A healthier future starts with great families. Enroll today by filling out the form below or call 832-828-1274. You must be a first-time mom that is pregnant 28 weeks or less. Restrictions and limitations may apply.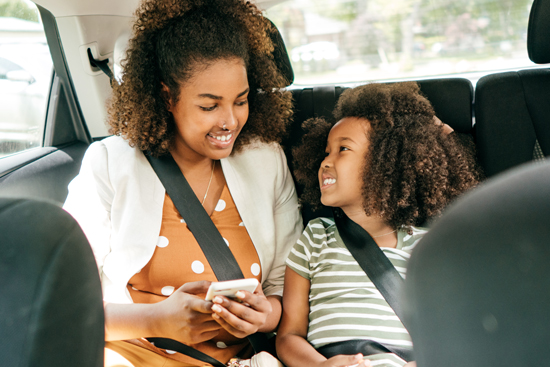 How do I get a ride?
By Phone:
Members must schedule a ride through the call center if they are requesting it for the first time or going to a new location.
Mon-Fri: 7am-9pm
346-232-4130 (local)
888-401-0170 (toll free)
800-735-2989 (TYY line for hearing impairment)
*interpreter service is available
Trip scheduling available Monday- Friday, 8am-5pm CT.
"Where's My Ride" trip updates will available 5am-7pm, Monday- Saturday
Image