Texas Children's Health Plan is your one-stop to secure transportation for you!
Texas Children's Health Plan has partnered with Veyo to provide STAR and STAR Kids members with transportation services at no cost to a doctor's appointment, the pharmacy, and as part of our Healthy Rewards Program, transportation services are provided for qualifying classes or events sponsored by the health plan.
Your transportation needs may depend on your individual situation. Maybe you do not have a car that works or a valid driver's license. You may have physical or emotional challenges or are unable to travel or wait for a ride alone. Call Texas Children's Health Plan and let us arrange a ride for you.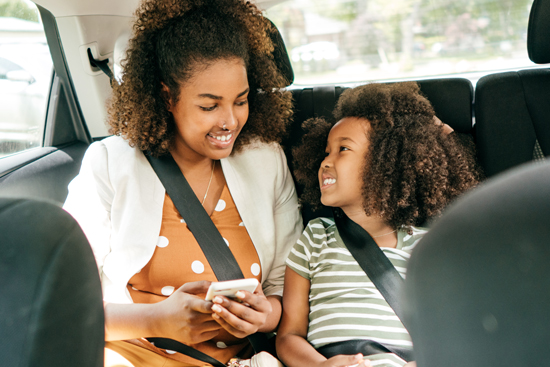 Who can get a ride?
Members that need to go to a medical appointment, the pharmacy or attend a Texas Children's Health Plan-sponsored class or event and have no other way of getting there.
About my ride
Depending on your needs, rides might include wheelchair-lift-equipped vehicles, stretcher vans, mini vans or ambulatory vans. Vehicles can support Texas Children's Health Plan members and eligible family members who need to ride along on a space-available basis. Make sure to tell Texas Children's Health Plan what type of ride you need in advance.
Texas Children's Health Plan wants your ride to be enjoyable and safe. Always be ready on time for the pickup and always call to cancel a scheduled ride if you do not need one anymore. Passengers are responsible for providing and installing law required child restraint systems. Remember, the driver can only give you a ride to an approved medical location and back home.
Frequently Asked Questions