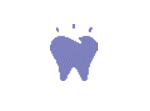 Adult members will automatically be enrolled for basic dental benefits. Benefits include a comprehensive oral exam, 2 routine exams every 12-month period, emergency exams, x-rays, fillings and routine extractions, and 2 cleanings annually. 
How do I claim my benefit?
Members are automatically enrolled for basic dental benefits. For help finding a provider and verifying your coverage, refer to your Dental ID Card mailed upon enrollment.
How will I receive it?
You will receive extra benefit directly from dental providers.
Who is eligible?
This extra benefit is for members who are enrolled with Texas Children's Health Plan STAR Program specifically and are 21 years of age and older.
Is this extra benefit available in my service area?
This extra benefit is available for members who reside in the Harris and Jefferson Service areas.